Fliegl at transport logistic 2023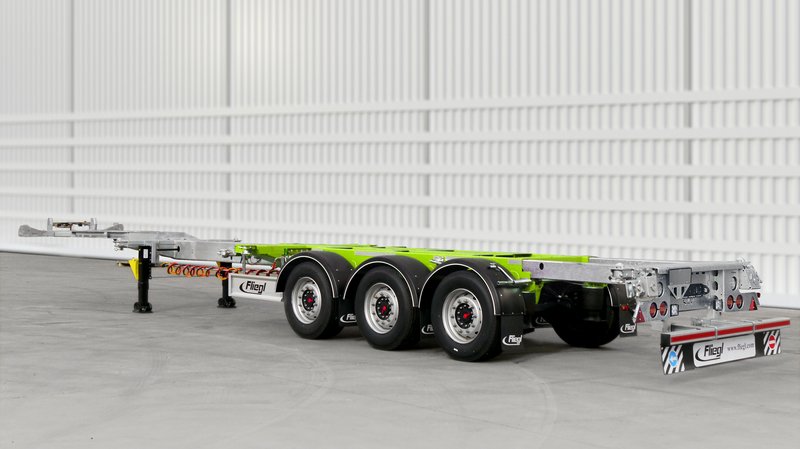 Contemporary and future-oriented commercial vehicle concepts meet the demands of combined transport. On the one hand, Fliegl Trailer covers the complete spectrum of container logistics - with payload-optimized, extremely robust container chassis, including chemical and tipping chassis. On the other hand, Fliegl equips all vehicles in its curtainsider program for loading onto trains and ferries. The Fliegl Road- and MegaRunners are available in craneable equipment and accordingly equipped with foldable side collision protection and grab edges, suitable for the pocket wagons e, f, g and i. For securing trailers for transport on water in accordance with regulations, Fliegl has, among other things, the ferry lashings in its load securing portfolio.
In hall A6, at booth 307 , Fliegl Trailer will present its new container chassis Vario V3. Equipped with center telescope, front and rear extension, it is predestined for the transport of all common container sizes: 1x 20 feet, 1x 30 feet, 2x 20 feet, 1x, 40 feet and 1x 45 feet with short or long tunnel - without special approval. A significant payload plus was the goal in the development of the Vario Chassis V3. The current unladen weight is only 4700 kg. Forwarders and drivers can therefore be sure to always have a weight reserve and to be allowed to carry the sealed containers.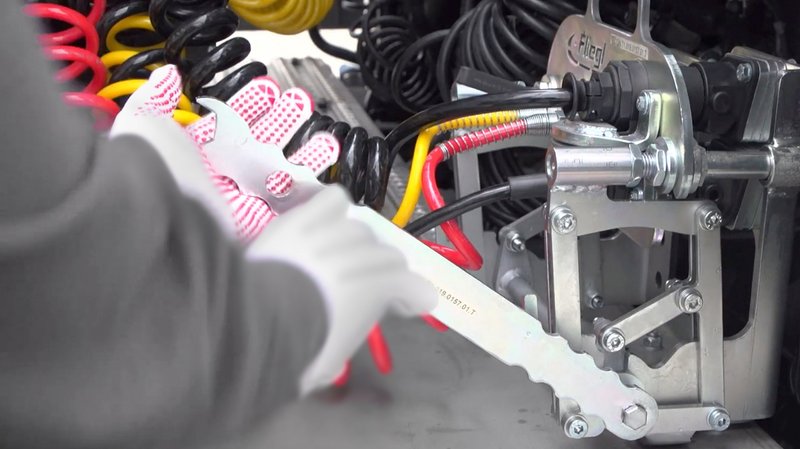 The Vario V3 is designed with an extremely short rear overhang - its practical advantage is an outstanding 25% more fifth-wheel load.
Another highlight of the vehicle is its low frame neck height. It corresponds to the height of the container lock. The vehicle frame is therefore as low as the container tunnel is high. This means that the V3 can be driven with a lower semitrailer height, easily withstands the height restriction, and can therefore also be used for cross-border haulage and Swiss traffic without any problems.
Fliegl Trailer presents for the first time its novelty - the quick coupling system Fliegl F-CON.
Coupling and uncoupling truck trailers and semi-trailers is part of the daily routine for every professional driver. The driver has to climb behind the cab for each coupling operation. This often leads to accidents. In order to facilitate the coupling and uncoupling of compressed air lines and cables and to improve work safety, Fliegl has developed the F-CON quick coupling system .
Fliegl F-CON connects trailers and semi-trailers to towing vehicles. Only two hand movements are required, with virtually no risk of injury. Fliegl F -CON scores with easiest handling and many other advantages:
Time saving
no risk of injury
no cable tangle
process-safe connections
no mix-ups
Find out all the details in Munich at transport logistic: Hall A6, Booth 307.
Back